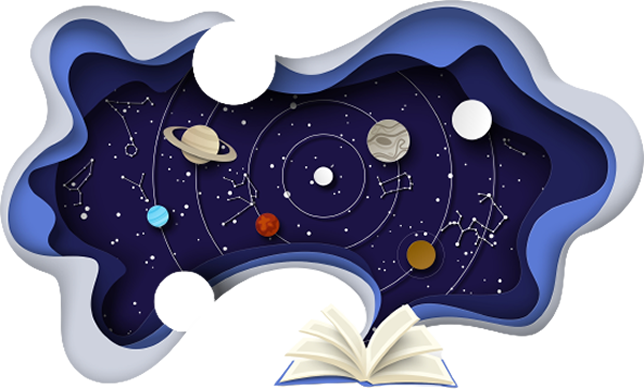 ASTROLOGY COURSE
Welcome to the Ninth House!
The program of astrological education "The Ninth House" is intended to provide a comprehensive knowledge of astrology, starting from the basic course to the more advanced. The program is designed to grow over time, with the progress of its students. Therefore, for now, this initial course will be the only one, and after the inclusion of more advanced courses, it will become mandatory for all new participants.
The basic course of real astrology is intended for all those who want to learn astrology from the ground up, from the very sources of its origin. This applies equally to absolute beginners, as well as those who acquired their knowledge through various unskilled adaptations of astrology, to those who studied independently in books and now want to systematize that knowledge into a whole.
The basic course of real astrology deals with the following topics: The concept and subject of Astrology; A brief history of Astrology; Branches of Astrology; Astrological structure of the Universe; The Signs of the Zodiac; Planets; Essential Dignities; The Twelwe places; Accidental planetary dignities; Solar phase cycles and planetary motion; Aspects; Fixed stars; Arabic parts
In addition to the theoretical part, all topics are covered through practical examples with questions and tasks at the end of each lesson, including the final test upon completion of the course. The course is individually tailored and conducted via e-mail correspondence so you can ask the lecturer directly all the questions and concerns you have, in order to better understand the subject. Therefore, the course is always open, but in case of a larger number of participants at the same time, it can be temporarily closed.